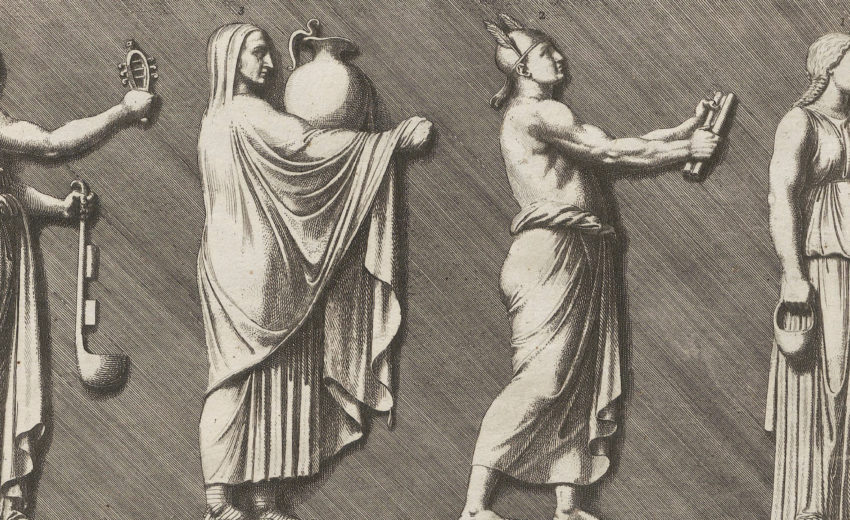 Bartoli, Admiranda Romanarum antiquitatum ac veteris sculpturae vestigia
Pietro Santi Bartoli (also Sante or Santo; 1635 – 7 November 1700) was an Italian engraver, draughtsman and painter.
Bartoli was born at Perugia.
He moved to Rome in 1635 as a youth, there he studied painting under Jean Lemaire and Poussin, but abandoned it to devote himself entirely to engraving and as an antiquarian for Christina, Queen of Sweden. He engraved many Roman monuments, publishing in Admiranda Romanorum Antiquitatum (Rome, 1693). About 1660, he excavated the Domus Aurea, of which he published drawings.
As a draughtsman, Bartoli reproduced the Codice Virgiliano (Rome, Vatican, Bib. Apostolica, Cod. Vat. 3867) in 55 plates (1677; Rome, Calcografia N.), commissioned by Cardinal Camillo Massimo. For Massimo, he also did drawings of ancient Roman paintings and mosaics (Glasgow, U. Lib.). Later, he lived in Paris, where he was introduced at the court of Louis XIV. In 1699, with the engraver Domenico de' Rossi, he produced Romanae Magnitudinis Monumenta, a later edition of the 1637 Antiquae Urbis Splendor by Giacomo Lauro. Bartoli adapted 138 of Lauro's original plates and engraved 16 new ones.
Download
Bartoli_Admiranda Romanarum antiquitatum ac veteris sculpturae vestigia.pdf