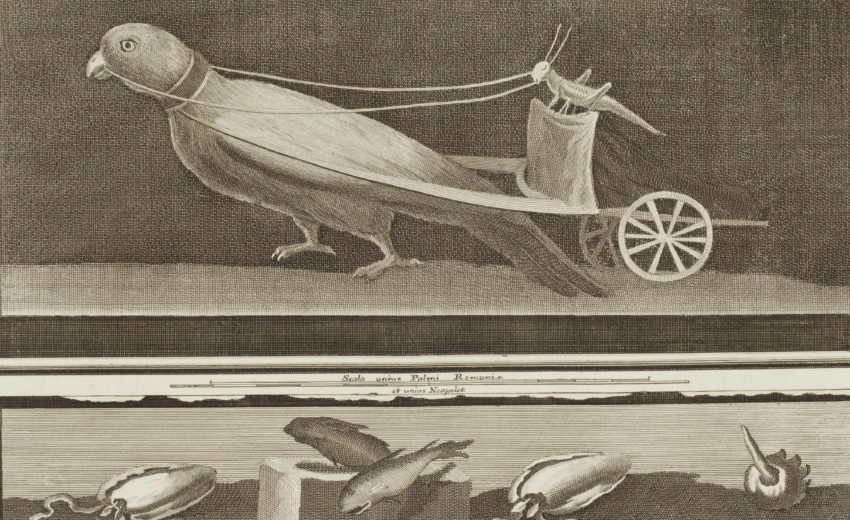 Le Antichita' di Ercolano esposte
The Le Antichità di Ercolano Esposte (Antiquities of Herculaneum Exposed) is an eight-volume book of engravings of the findings from excavating the ruins of Herculaneum in the Kingdom of Naples (now Italy). It was published between 1757 and 1792, and copies were given to selected recipients across Europe. Despite the title, the Antichità di Ercolano shows objects from all the excavations the Bourbons undertook around the Gulf of Naples. These include Pompeii, Stabiae, and two sites in Herculaneum: Resina and Portici.
The engravings are high quality and the accompanying text displays great scholarship, but the book lacks the information on context that would be expected of a modern archaeological work. Le Antichità was designed more to impress readers with the quality of the objects in the King of Naples' collection than to be used in research. The book gave impetus to the neoclassical movement in Europe by giving artists and decorators access to a huge store of Hellenistic motifs.
Download
Le Antichita' di Ercolano esposte 1.pdf
Le Antichita' di Ercolano esposte 2.pdf
Le Antichita' di Ercolano esposte 3.pdf
Le Antichita' di Ercolano esposte 4.pdf
Le Antichita' di Ercolano esposte 5.pdf
Le Antichita' di Ercolano esposte 6.pdf
Le Antichita' di Ercolano esposte 7.pdf
Le Antichita' di Ercolano esposte 8.pdf