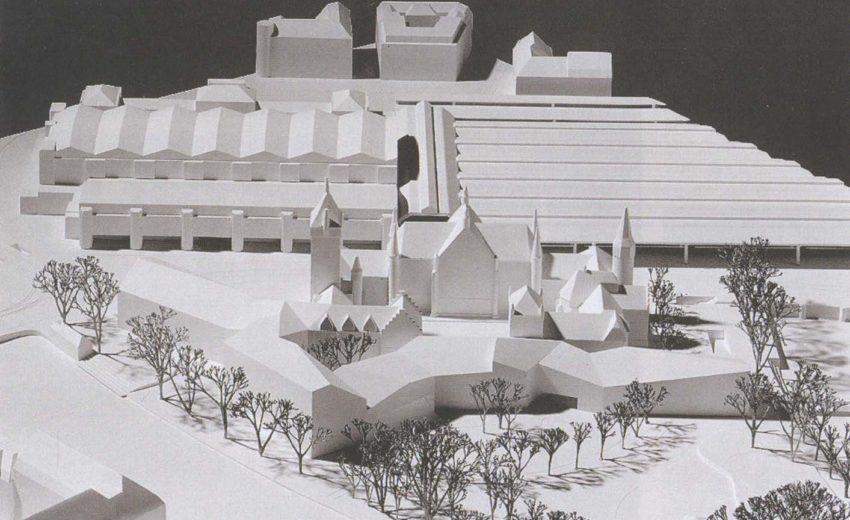 Sonderegger, The National Museum in Zurich
In 1898 the National Museum, the largest museum of cultural his­tory in Switzerland, opened in Zurich. Its original function was to present a display of Swiss history and to preserve and exhibit region­al handcrafts. The museum is now part of the Swiss National Mu­seum which includes, in addition to the National Museum Zurich, the Forum of Swiss History Schwyz, the Chateau de Prangins and the Collection Centre in Affoltern am Albis.
The National Museum had never been substantially renovated or extended since it opened. At the time it was founded the museum buildings, designed by the architect Gustav Gull, the exhibitions and the concept of history presented formed a unified whole in terms of design and content. At the turn of the 21st century, the change in purpose and demands placed upon a museum of cultural history, the fact that the fabric of the building was already over a century old, and particularly the need for additional exhibition space, made the extension and renovation of the old building essential. Thus, in 2000, the Federal authorities launched an official, international de­sign competition for the renovation and extension of the museum. The panel of judge􀀒 chose the striking design submitted by Christ & Gantenbein, a firm of architects based in Basel. Their design for the extension was inspired by the architecture of the original building
but presented in the stylistic idiom of the 21'1 century.
This architectural guide examines the turbulent history of the found­ing of the National Museum and then moves from a discussion of its architecture and furnishings to the renovation and extension project. A commentary on the plans for the renovation and an architectural tour through the extension provide an insight into the new rooms and demonstrate how manifold the references to Gull's construc­tion are. The new building closes the gap in Gustav Gull's U-shaped building to form a ring, so that in 2016 for the first time, it is literally possible to make a round tour of the National Museum.
Download
Sonderegger_The National Museum in Zurich.pdf