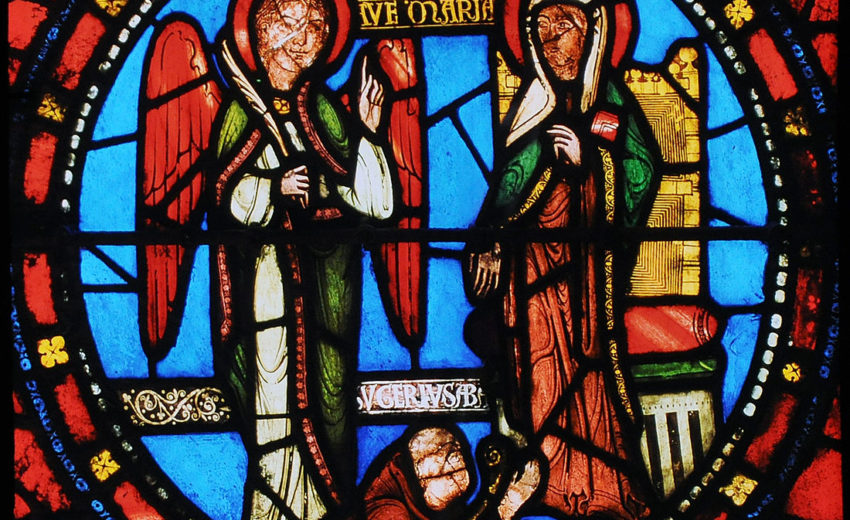 Suger, Selected Works
Suger, the twelfth century abbot of Saint-Denis, has not received the respect and attention that he deserves. Bernard of Clairvaux and Peter the Venerable have garnered more attention, and students of medieval history know their names well. In one respect, however, Suger has earned due praise, for his architectural innovations to the church of Saint-Denis made it truly one of the most beautiful churches in Europe.
Students of history and architecture know Suger best for his work on Saint-Denis, the burial site of medieval French kings, queens, and nobility. The abbot enlarged, decorated, improved, and redesigned the building so beautifully that it is safe to say that he became the foremost church architect of twelfth-century France. The man, however, was so much more than an architect. He served as a counselor and member of the courts of King Louis VI and VII, who sent him across Europe on diplomatic missions. He represented those kings at the papal curia and imperial diets. He was also a close friends and confidante of King Henry I of England, whom he often visited on behalf of French royal interests.
Never shy, Suger seems almost obsessed that his works and deeds not be forgotten. He acquired numerous properties and estates for his abbey, as well as improved the ones it already possessed. He built new buildings, barns, walls for villages, and increased the return of grain from all the abbey's lands. Readers interested in the medieval agricultural system and way of life will also enjoy these texts.
Suger's texts also provide a wealth of information about the events of his era as well as a large amount of biographical material on his accomplishments. This translation of his writings intends to enhance his reputation and make his name better known by students at all levels and among those interested in medieval topics.
Download
Suger_Selected Works of Abbot Suger of Saint-Denis.pdf
Suger_Selected Works of Abbot Suger of Saint-Denis
Suger_Selected Works of Abbot Suger of Saint-Denis.html
Suger_Selected Works of Abbot Suger of Saint-Denis.jpg
Suger_Selected Works of Abbot Suger of Saint-Denis.zip