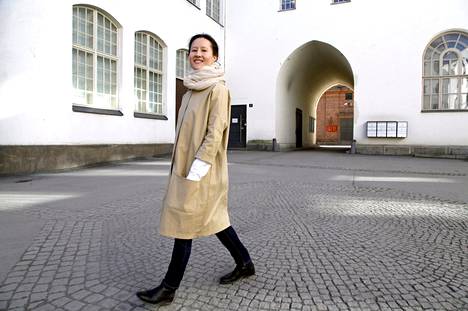 Yamaguchi, Sensuous Linguistics On Saussure's Synesthesia
Liesl Mariejensen Yamaguchi (born February 27, 1984) is an American literary scientist, translation science teacher, and translator. Yamaguchi translated the 1954 novel Unknown Soldier by the Finnish writer Väinö Linna into English. The translation unknown soldiers appeared in April 2015 in the Penguin Classics series by the British publisher Penguin Books.
Yamaguchi has studied general linguistics and Finnish in the United States and Finland and is a doctoral student at Princeton University in the United States. In 2015 , he worked as a translation science teacher at the University of Tampere in Finland and as a visiting doctoral researcher at the École normale supérieurein Paris, France. Previously, he has worked as an assistant to Barbara Barrett, the US Ambassador to Finland, in Helsinki from 2008 to 2009.
Download
Yamaguchi_Sensuous Linguistics On Saussure's Synesthesia.pdf
Yamaguchi_Sensuous Linguistics On Saussure's Synesthesia.txt
Yamaguchi_Sensuous Linguistics On Saussure's Synesthesia.html
Yamaguchi_Sensuous Linguistics On Saussure's Synesthesia.jpg
Yamaguchi_Sensuous Linguistics On Saussure's Synesthesia.zip