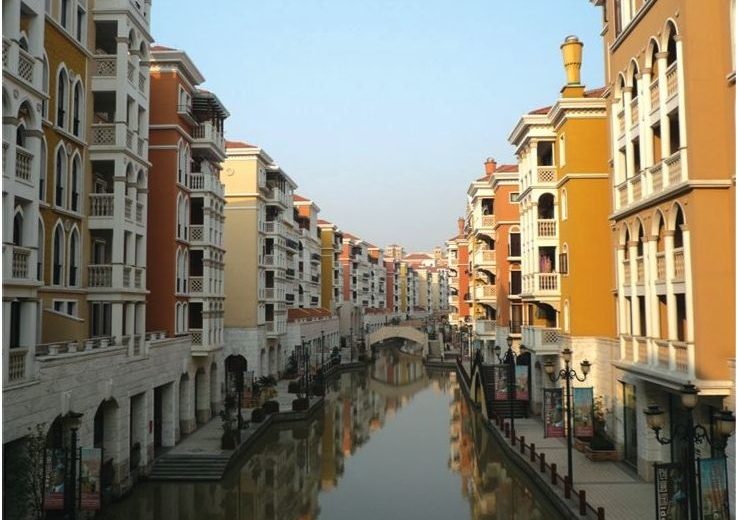 Bosker, Original Copies
Original Copies presents the first definitive chronicle of this remarkable phenomenon in which entire townships appear to have been airlifted from their historic and geographic foundations in Europe and the Americas, and spot-welded to Chinese cities. These copycat constructions are not theme parks but thriving communities where Chinese families raise children, cook dinners, and simulate the experiences of a pseudo-Orange County or Oxford.
In recounting the untold and evolving story of China's predilection for replicating the greatest architectural hits of the West, Bianca Bosker explores what this unprecedented experiment in "duplitecture" implies for the social, political, architectural, and commercial landscape of contemporary China. With her lively, authoritative narrative, the author shows us how, in subtle but important ways, these homes and public spaces shape the behavior of their residents, as they reflect the achievements, dreams, and anxieties of those who inhabit them, as well as those of their developers and designers.
From Chinese philosophical perspectives on copying to twenty-first century market forces, Bosker details the factors giving rise to China's new breed of building. Her analysis draws on insights from the world's leading architects, critics and city planners, and on interviews with the residents of these developments.
Download
Bosker_Original Copies.pdf
Bosker_Original Copies.txt
Bosker_Original Copies.html
Bosker_Original Copies.jpg
Bosker_Original Copies.zip