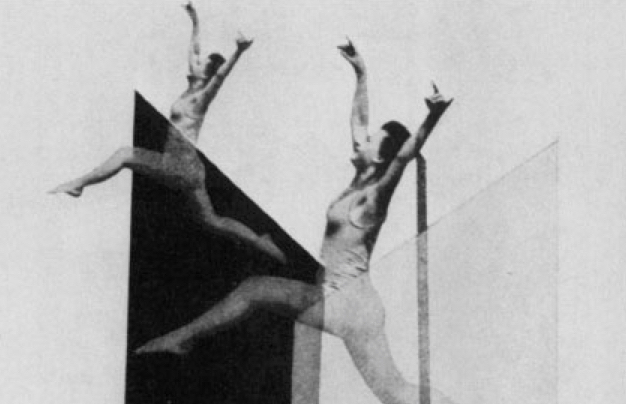 Schlemmer, Nagy, The Theater of the Bauhaus
During the all too few years of its existence, the Bauhaus embraced the whole range of visual arts: architecture, planning, painting, sculpture, industrial design, and stage work. The aim of the Bauhaus was to find a new and powerful working correlation of all the processes of artistic creation to culminate finally in a new cultural equilibrium of our visual environment. This could not be achieved by individual withdrawal into an ivory tower. Teachers and students as a working community had to become vital participants of the modern world, seeking a new synthesis of art and modern technology. Based on the study of the biological facts of human perception, the phenomena of form and space were investigated in a spirit of unbiased curiosity, to arrive at objective means with which to relate individual creative effort to a common background. One of the fundamental maxims of the Bauhaus was the demand that the teacher's own approach was never to be imposed on the student; that, on the contrary, any attempt at imitation by the student was to be ruthlessly suppressed. The stimulation received from the teacher was only to help him find his own bearings.
This book gives evidence of the Bauhaus approach in the specific field of stage work. Here Oskar Schlemmer played a unique role within the community of the Bauhaus. When he joined the staff in 1921, he first headed the sculpture workshop. But step by step, out of his own initiative, he broadened the scope of this workshop and developed it into the Bauhaus stage shop, which became a splendid place of learning. I gave this stage shop wider and wider range within the Bauhaus curriculum since it attracted students from all departments and workshops. They became fascinated by the creative attitude of their Master Magician.
The most characteristic artistic quality in Oskar Schlemmer's work is his interpretation of space. From his paintings, as well as from his stage work for ballet and theater, it is apparent that he experienced space not only through mere vision but with the whole body, with the sense of touch of the dancer and the actor.
Download
Schlemmer, Nagy_The Theater of the Bauhaus.pdf
Schlemmer, Nagy_The Theater of the Bauhaus.txt
Schlemmer, Nagy_The Theater of the Bauhaus.html
Schlemmer, Nagy_The Theater of the Bauhaus.jpg
Schlemmer, Nagy_The Theater of the Bauhaus.zip