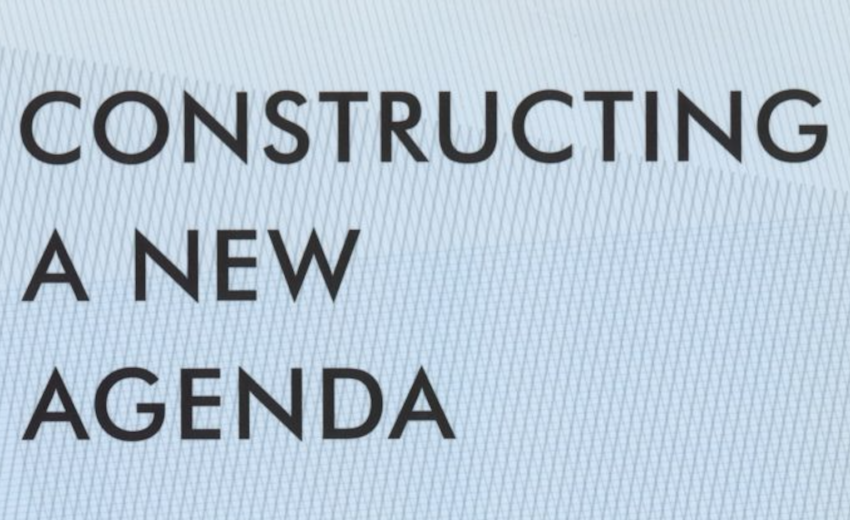 Sykes, Constructing A New Agenda
Critical architectural theory has, over the past decade and a half, undergone significant transformation. The urgency of the 1990s pro-practice movement, with its mandate to focus on the realities of building, has shifted architectural theory away from utopian ideals and heavy-handed cultural critiques toward the realities of architecture and building. This transition renders theory's immediate history particularly relevant to contemporary thought and practice.
Constructing a New Agenda offers an overview of the myriad approaches and attitudes adopted by architects and architectural theorists during this era. In this long-awaited follow-up to our critically acclaimed and best-selling anthology Theorizing a New Agenda, editor A. Krista Sykes collects twenty-eight essays that address architectural theory from the mid-1990s, where the first volume left off, through the present.
Multiple themes—including the impact of digital technologies on processes of architectural design, production, materiality, and representation; the implications of globalization and networks of information; the growing emphasis on sustainable and green architecture; and the phenomenon of the "starchitect" and iconic architecture—overlap to address the contemporary situation as a whole. By providing, in one place, the keytheoretical texts of the past fifteen years, Constructing a New Agenda becomes a foundation for ongoing discussions surrounding contemporary architectural thought and practice. Contributions by distinguished thinkers and makers such as Stan Allen, Deborah Berke, Michael Braungart, Rem Koolhaas, Sanford Kwinter, Greg Lynn, Reinhold Martin, William McDonough, William Mitchell, Samuel Mockbee, Glenn Murcutt, Jesse Reiser and Nanako Umemoto, Michael Speaks and Anthony Vidler are preceded by brief introductions that establish each essay's particular historical context and significance. An afterword by preeminent architectural theorist K. Michael Hays reflects on where architectural theory is today and where it's headed in the future.
Download
Sykes_Constructing A New Agenda.pdf
Sykes_Constructing A New Agenda.txt
Sykes_Constructing A New Agenda.html
Sykes_Constructing A New Agenda.jpg
Sykes_Constructing A New Agenda.zip