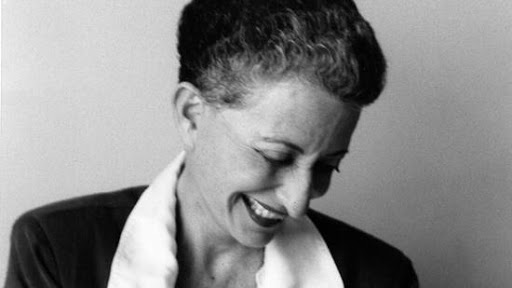 Cixous, The Laugh of the Medusa
Cixous is issuing her female readers an ultimatum of sorts: either they can read it and choose to stay trapped in their own bodies by a language that does not allow them to express themselves, or they can use their bodies as a way to communicate.
"The Laugh of the Medusa" is an extremely literary essay and well-known as an exhortation to a "feminine mode" of writing; the phrases "white ink" and "écriture féminine" are often cited, referring to this desired new way of writing. It is a strident critique of logocentrism and phallogocentrism, having much in common with Jacques Derrida's earlier thought. The essay also calls for an acknowledgment of universal bisexuality or polymorphous perversity, a precursor of queer theory's later emphases, and swiftly rejects many kinds of essentialism which were still common in Anglo-American feminism at the time. The essay also exemplifies Cixous's style of writing in that it is richly intertextual, making a wide range of literary allusions.
Download
Cixous_The Laugh of the Medusa.pdf
Cixous_The Laugh of the Medusa.txt
Cixous_The Laugh of the Medusa.html
Cixous_The Laugh of the Medusa.jpg
Cixous_The Laugh of the Medusa.zip